Friendly and Professional
Our friendly, professional medical staff is here to care for your medical needs. Many of our treatments and services are listed below. If you have any questions about the services we provide, please give us a call at 817-599-5518.
Treating Acute Illnesses and Acute Injuries
Sprains, Strains and Broken Bones
Cuts, Scrapes, Wounds, Abrasions and Burns
Sports Injuries
Bee Stings, Insect Bites and Allergic Reactions
Urinary Tract Infections

Asthma and Trouble Breathing
Sore Throats and Coughs
Earaches
Colds, Flu, Fevers and Viruses
Sinus Infections
Nausea, Vomiting and Diarrhea
High Blood Pressure
Rashes

Acute Pain and Injuries
Minor Dermatology and Skin Care
Dehydration
Respiratory Infections
Many More...

Services Offered
Digital X-Rays
Sutures / Stitches
EKG
Medical Evaluations
IV Fluids
Minor Surgical Procedures
Incision and Drainage (I&D)
Wart and Skin Tag Removal
Nebulizer Treatments
Vision Test
Medication Administration
Splinting
Foreign Body Removal
Ear Lavage
Wound Care
Many More...
X-Rays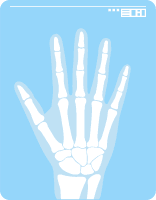 Oakridge Urgent Care offers digital x-rays on-site and can even make you a CD containing the x-rays upon your request. All x-rays are read by both the in-house provider and are overread by a physician.

CT, sonogram, and MRI are available by referral to a local facility, and results are available in one to three days, depending on your urgency requirement.

Lab Testing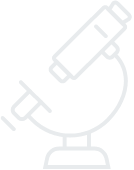 Rapid Covid Testing
Rapid Flu, Strep and Mono Tests
Urinalysis
Pregnancy Testing
Wound and Urine Cultures
Tuberculosis (TB) Tests
Comprehensive blood tests, including Complete Blood Count (CBC)
Comprehensive Metabolic Panel (CMP)
Basic Metabolic Panel (BMP)
Prothrombin Time (PT)
Lipid Panel
STD Testing
Many More...
The clinical laboratory for Oakridge Urgent Care is a fully accredited CLIA moderate complexity facility. This means we are subject to government-sanctioned proficiency testing, performed every four months, as well as a biennial on-site inspection by the Commission on Office Laboratory Accreditation (COLA). By having this accreditation, we are able to perform state-of-the-art testing for most common lab procedures on-site for your convenience. This includes the ability to provide nucleic acid amplification (PCR, molecular) testing in under an hour for Strep, flu A, flu B, RSV, COVID-19, gonorrhea, and chlamydia. This testing modality is much more accurate than older technologies. In addition, any testing you may require that is unavailable in our lab can be sent out to either Quest or Labcorp referral labs.
Physicals & Exams
General Exams
School Physicals
Sports & Camp Physicals
Employment Physicals
Non-DOT Drug Screens (Urine)
Vaccines
Tetanus and Diptheria
Flu
Inquire for more...
More Info
Please contact us for additional information regarding our treatments and services:
817-599-5518.
Chest pain should be assessed by Emergency personnel. Call 911 with any life threatening emergencies.